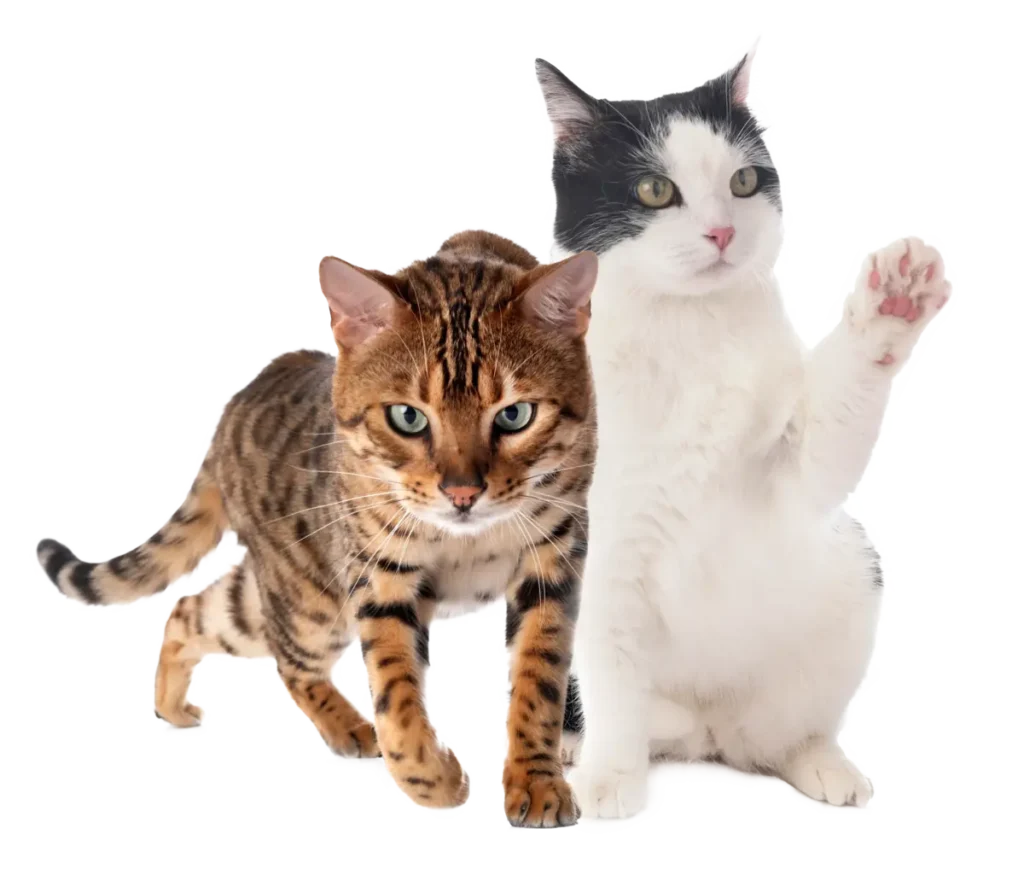 Set well away from the kennels, our wonderful 5 star cattery nestles in its own secluded gardens in the heart of the countryside. Offering either single or double chalets, we provide your cat with both a fully heated sleeping/dining area and a play area with shelves and scratching posts.
To make your cat's stay even more enjoyable we have built large enclosed garden areas where they can run around, climb
a tree, or simply lie in the sunshine and watch the birds go by.
Individual needs are catered for and medications administered
by experienced staff, where necessary. Our aim is to make their stay as happy and homely as possible.
We're lucky enough to take care of your pets & friends. See what our wonderful clients have to say about us!
"Our two cats always enjoy their holidays at Pelynt Cattery and always seem to come home expecting higher levels of service that we normally provide for them!

As our eldest cat is diabetic, it's good to know that she is in a safe environment and that here twice daily injections will be administered with care. Thank you again for taking care of our cats"
"Normally I've always had friends to look after Molly while away, since moving to Cornwall, I needed to find a cattery where I felt I was leaving her with friends - I got that with Pelynt Cattery.

Great place Molly purred all the way home after picking her up, she had own garden to play in and was well looked after both Molly and I are very happy, thank you"